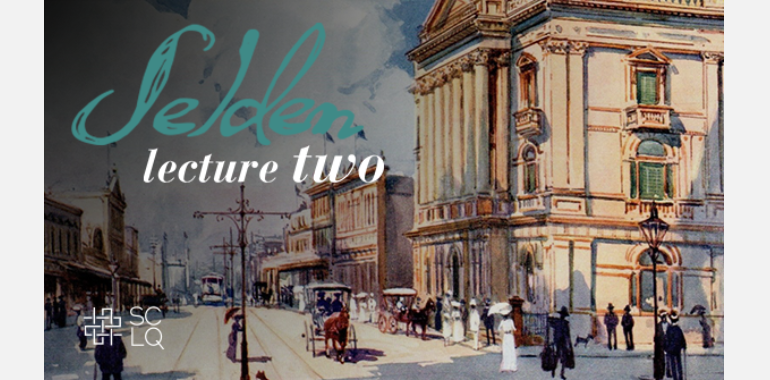 Banco Court, QEII Courts of Law - 415 George Street, Brisbane

07th April 2022 - 07th April 2022

5:30 pm - 7:00 pm

1300 SCLQLD (1300 725 753)

free
'Making law through practice' (Selden Lecture)
Join Supreme Court Library Qld for the second lecture of the 2022 Selden Society lecture series.
Making law through practice: examples from commercial law.
Presented by Sir Ross Cranston.
Sir Ross Cranston will draw on themes in his recent book, Making commercial law through practice 1830-1970, emphasizing the Australian dimension.
Brought to you by the Australian Academy of Law Queensland and the Selden Society (Australia) with the support of the Supreme Court Library Queensland.
Join us for refreshments in the Portrait Gallery after the lecture.
Register to attend this free lecture in person. (Note, in-person registrations are limited.)
Registrations close 31 March—please bring your ticket for quick check-in.
We will also be livestreaming the lecture: register to join this lecture via Zoom.