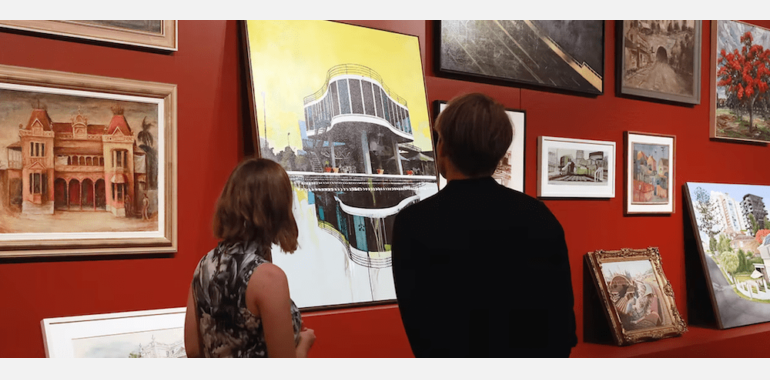 Museum of Brisbane - Level 3, City Hall, King George Square, Brisbane

26th March 2022 - 31st December 2023

10:00 am - 5:00 pm

07 3339 0839

Free
Making Place: 100 Views of Brisbane
Explore 100 artworks from the Museum of Brisbane Collections.
Place, in Brisbane, is not a static thing. We are at a crucial point in Brisbane's urban development, with extreme changes to the city predicted over the next decade.
With the city we know shifting so rapidly, this is the ideal moment to ask—what makes a place? Which sites are significant for individuals and communities and why? Are the landmarks we recognise as characterising the city today the same landmarks we'll see in the future? And can memories make a place?
With these questions front of mind, Making Place presents more than 100 historical and contemporary depictions of the Brisbane region from our Collections. We invite you to explore our ever-changing city through new eyes: from the past, to the present and into the future.
Artists featured include Judy Watson, Richard Randall, Noel McKenna, William Bustard, Vida Lahey, Jane Grealy, Danie Mellor, Kenneth Jack, Sam Fulbrook, Charles Lancaster, Robert Brownhall, Margaret Olley, Stephen Nothling, Margaret Cilento, Lloyd Rees, Paul Davies, Mia Boe and more.