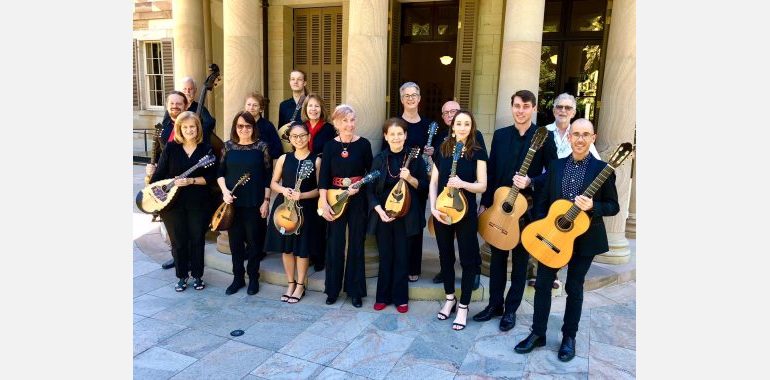 Old Government House - 2 George Street, QUT Gardens Point Campus, Brisbane

02nd April 2023 - 02nd April 2023

11:00 am - 12:00 pm

Free
Mandolins of Brisbane: Neapolitan Serenade
The Mandolin is the symbol of Italy and can express the many facets of human emotions and feelings. Chirpy, fun, warm, but also of sorrow and the tears of deceived lovers.
Join Mandolins in Brisbane for a music tour of Italy featuring the works of Vivaldi, Verdi, Scarlatti and popular songs from the Neapolitan region.
Presented as part of Brisbane City Council's Bands in Parks program.