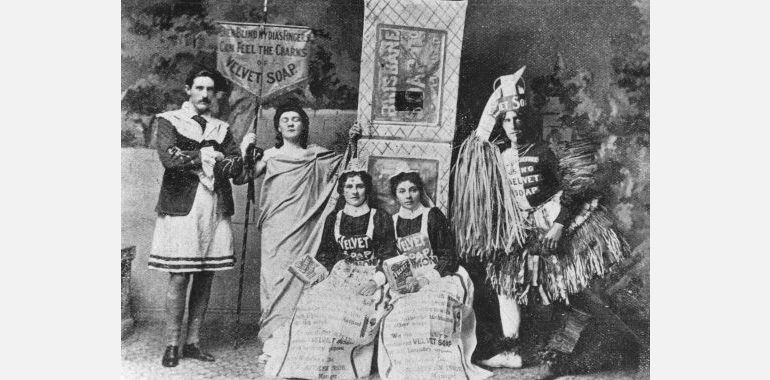 Miegunyah House - 35 Jordan Terrace, Bowen Hills

21st May 2023 - 21st May 2023

1:40 pm - 3:00 pm

$10 - $15 (afternoon tea included)
May Lecture: The 1900 Poster Ball
On Sunday 21 May, Dr Michael Marendy will tell the story of the Brisbane 1900 Poster Ball: a new type of charity event where guests dressed up in costumes advertising a particular company or product. What did Lady Lamington wear? You will have to be there to hear Michael unveil the answer.
In 1900, a new type of charity event, the advertising poster ball, was introduced to Australia. Guests dressed up in costumes that advertised local businesses. They were, in fact, 'living advertisements'. It was all in aid of a good cause, however. Proceeds all went to the Lady Lamington Hospital for Women.
The first poster ball was met with much excitement. The Queenslander newspaper reported that, 'Perhaps no ball ever given in Brisbane has created so much previous excitement and social controversy as the poster ball held Thursday, 20th September 1900'.
Over the next forty years, the poster ball was adopted by community groups, becoming a regular feature on the social and fundraising calendar.
Textiles and costumes expert and QWHA member Dr Michael Marendy will talk about Brisbane's first Poster Ball at the May lecture at Miegunyah. Don't miss what promises to be a fascinating lecture.
Image courtesty of the State Library of Queensland. Image shows (left to right): Mr Bosisto, Miss Lowe, Miss Hopkins, Miss Hamel and Mr Mount clad in advertising posters for velvet soap at The Brisbane Poster Ball.