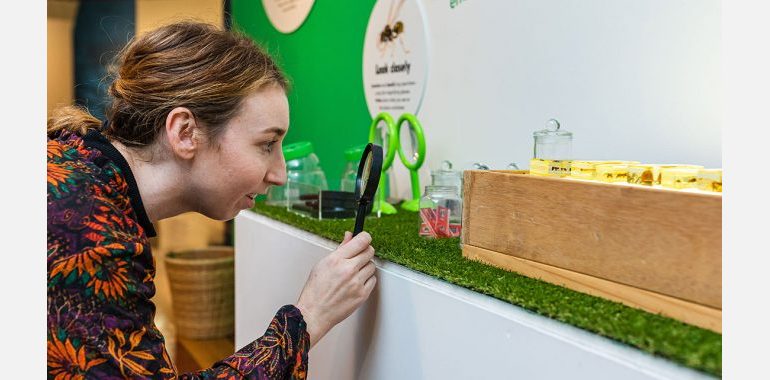 Redcliffe Museum - 75 Anzac Avenue, Redcliffe

02nd August 2020 - 29th November 2020

10:00 am - 3:00 pm

(07) 3883 1898

$0
Minibeasts
Explore Minibeasts at the Redcliffe Museum!
A minibeast is a creature without either a backbone or an internal skeleton (scientifically called an invertebrate). Minibeasts include, beetles, butterflies, spiders, worms, praying mantis, centipedes and bees!
Minibeasts highlights the spectacular realm of insects and celebrates all things that creep, crawl, wriggle, squirm, buzz and flutter!
Enjoy a myriad of fun interactive activities including, examining and classifying specimens using magnifying glasses, creating patterns with natural materials, decorating three dimensional bug templates, contributing to a collaborative bee hive, posing in front of a butterfly wing mural and observing a live insect display.
Redcliffe Museum has implemented Covid-19 safe measures to ensure the safety of staff and patrons.
Image credit: Photographed by Katie Bennett.