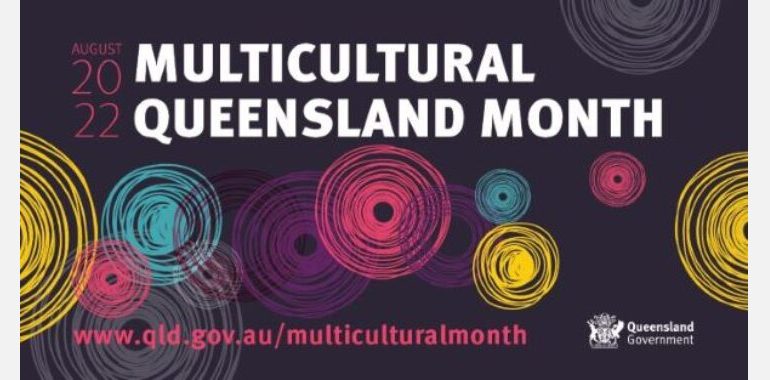 Bribie Island Seaside Museum - 1 South Esplanade, Bongaree

03rd August 2022 - 31st August 2022

10:00 am - 4:00 pm

(07) 5433 2596

Free
Multicultural Queensland Month
Bribie Island Seaside Museum is proud to present Multicultural Queensland Month.
This event is the state's largest multicultural celebration held every year for the month of August.
The theme for 2022 is 'Inclusion in action' and is an opportunity for us all to acknowledge the diversity of our great state and explore ways that we can recognise the variety of languages we speak and use language to connect, rather than divide.
Join our community as we celebrate our differences with a range of activities that bring us all together:
Contribute to the 'flags of the world' community flag
Explore our 2022 First Nations Hall of Fame
Take home kids colouring activity
Watch the Moreton Bay Local Languages films
Image credit: Courtesy of Queensland Government
*Museum is open Wed–Fri 10am–4pm, Sat–Sun 10am–3pm