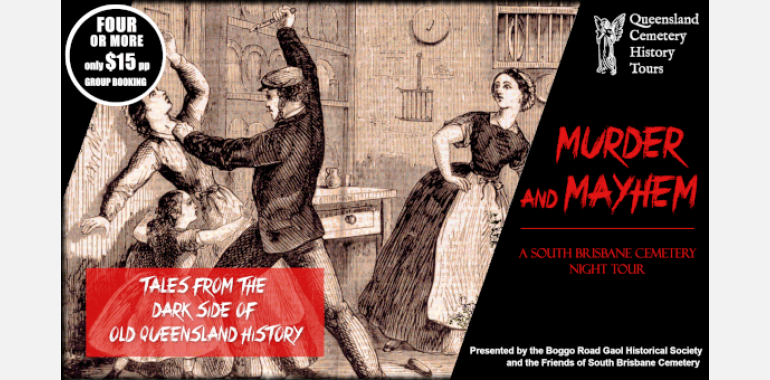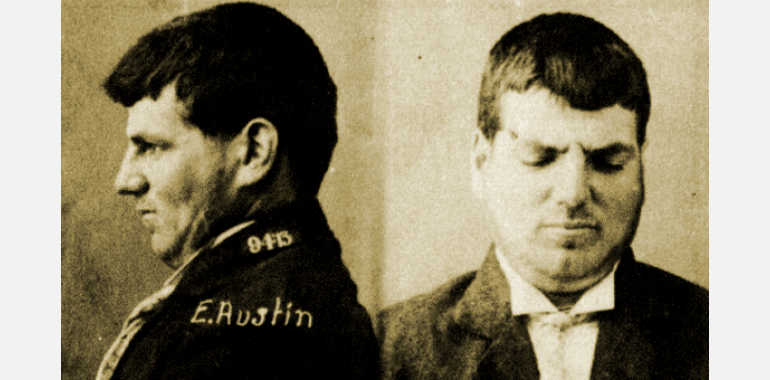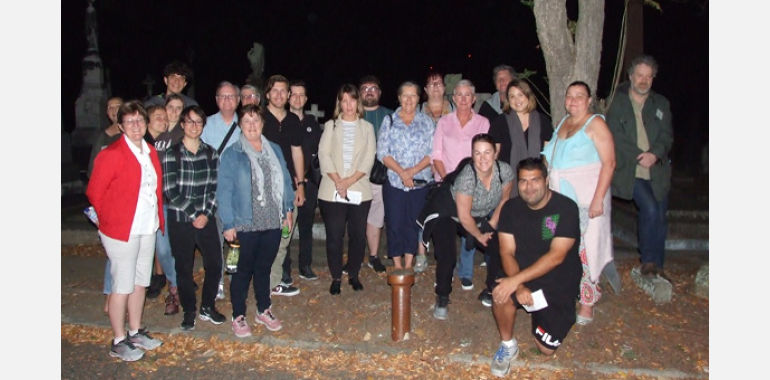 South Brisbane Cemetery - 185 Annerley Rd, South Brisbane

24th March 2023 - 24th March 2023

7:15 pm - 9:45 pm

Adult $20 | Concession $15 | FOSBC members $10 | Group bookings (4+ people) $15 pp
Murder and Mayhem: South Brisbane Cemetery
The Murder and Mayhem cemetery tour is a special experience because you will explore a large, beautiful and historical cemetery under the stars with the people who know it best, and discover some Real History on the original South Brisbane Cemetery 'crime tour'.
You will visit the graves of people involved in some extremely unfortunate and amazing events and hear tragically true tales of murder, disaster, suicide and hangings. Everything you hear will be factual and sourced from historical records.
This is a great way to safely see the cemetery at night, with the Friends of South Brisbane Cemetery. Your friendly guides are award-winning cemeterians Tracey Olivieri and Chris Dawson, who will be more than happy to chat with you and answer your questions during the tour.
Suitable for ages 12 years and up. Contains themes of murder, suicide and capital punishment.
Walking difficulty is medium. Please be aware that this tour does involve walking (slowly) up the big hill in the cemetery.