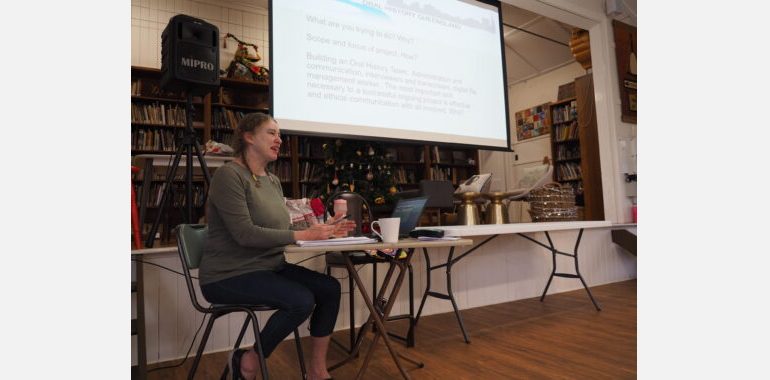 - 12 Payne Street, Auchenflower

30th April 2022 - 30th April 2022

9:30 am - 3:00 pm

(07) 3376 1865

$100 (OHQ members) - $120
Oral History Basics Workshop
Presented by Oral History Qld (OHQ).
This is an introductory workshop and would suit people who are commencing an oral history project. The facilitator is Elisabeth Gondwe, president of OHQ.
It is appropriate for beginners with an interest in oral history, family and local history.   The workshop will introduce participants to the basics of collecting oral histories and delivering oral history projects. It will provide an overview of an oral history project, ethics and permissions, an introduction to interview techniques and recording, file management and transcribing.
Participants should bring pens, paper and an audio recorder if you have one (such as a smartphone with attachable mic).
Light refreshments will be provided.
Please secure your place by telephoning Suzanne Mulligan on (07) 3376 1865 to register and arrange payment or by emailing info@ohq.org.au .