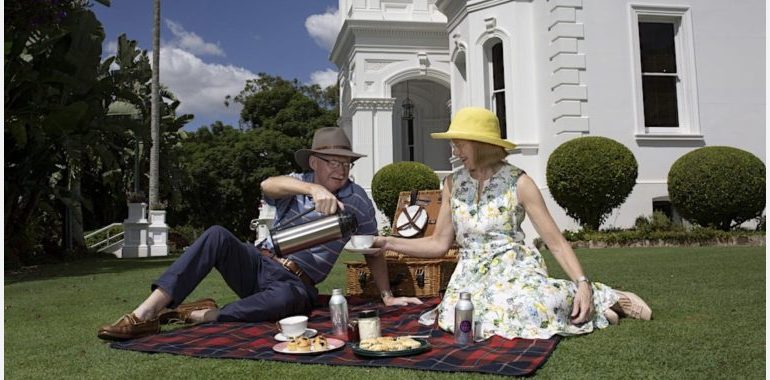 Picnic Sunday at Government House
Gather your friends and family for a day out at Government House and enjoy a picnic in the immaculate grounds of the Fernberg Estate.
Admire the gardens that are steeped in historical, environment and social significance, enjoy a spot of tennis on one of Queensland's original grass courts and BYO picnic lunch to enjoy in the shade of the century-old West Indian Cedar.
This community event is free to attend, however registrations are essential.
Key Information:
• The Fernberg Estate will be open for picnics within the grounds on Sunday 2 April between 11am and 2pm.
• Entry is free via Gate B at 168 Fernberg Road, Paddington.
• Visitors are required to bring everything they need for a picnic, including hats, sunscreen, water bottles, picnic blankets and food. Refillable water fountain onsite.
• Access to the Estate will be to designated areas only.
• Street parking only (available on and near Fernberg Road).
• Picnic days are wheelchair and pram accessible, and staff can assist with drop-offs.
• No Alcohol or pets permitted (with the exception of assistance dogs).
• While there will be no access to the House itself during this event, the House is regularly open on other occasions for free guided tours.
• Picnic Sundays are free to attend; however registrations are essential.