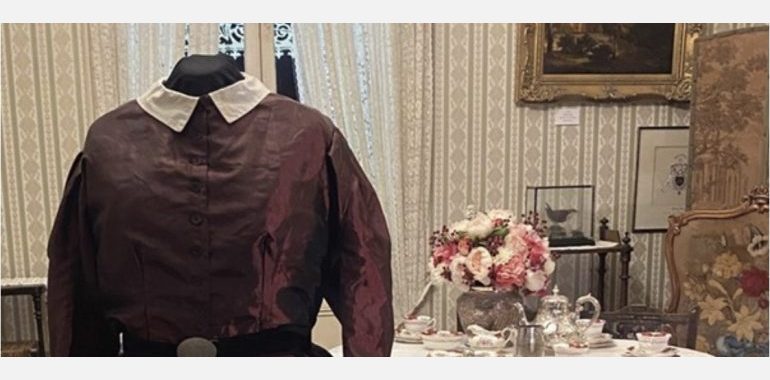 Miegunyah House - 35 Jordan Terrace, Bowen Hills

28th April 2023 - 30th July 2023
Pioneers in petticoats
Pioneers in petticoats is the latest exhibition at Miegunyah House Museum focusing on the MacArthur sisters and their family's contribution to Queensland.
Catherine MacArthur married Patrick Leslie who was involved in the pastoralist movement on the Darling Downs during the 1840s. Her sister Anna married Captain John Wickham, a police magistrate based in Brisbane and living at Newstead House.
The exhibition provides a deeper glimpse into the lives of Anna and Catherine, and their four other sisters, mother and grandmother. Catherine and Anna were among the first generation of women born in Australia after their ruling class families were sent to Australia to help run the penal colony and establish family businesses.
Items include letters written by family members to each other, and Catherine's personal autograph book, which is the centre piece and regarded as 'nationally significant'.
Other items include Catherine's undergarments showing examples of 19th century needlework; a purple bodice and remnants of a skirt illustrating the repurposing of clothing at the time.