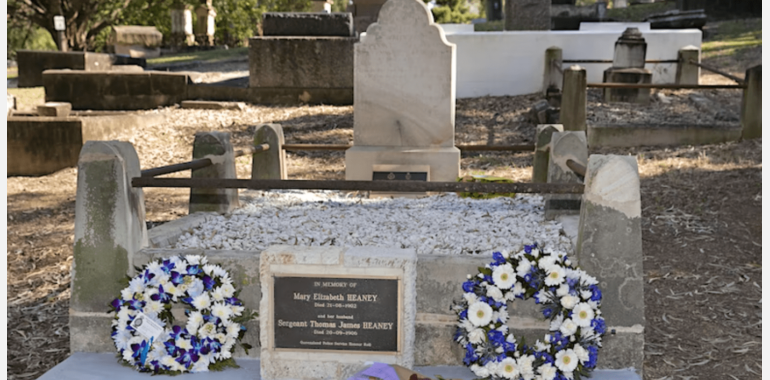 Toowong Cemetery - Frederick St, Toowong

28th August 2022 - 28th August 2022

9:30 am - 12:30 pm

Free; registration essential
Policing Tour of Toowong Cemetery
By Queensland Police Museum.
A tour of Toowong Cemetery visiting the graves of Queensland Police officers, run in conjunction with The Friends of Toowong Cemetery.
There are hundreds of Queensland Police officers buried at Toowong Cemetery for every rank from Commissioner down to Constable. The tour will wend its way though the cemetery and stop at the most interesting of these graves.
Tour departs at 10.30am, with morning tea provided before setting off (9.30am – 10.15am).
Toowong Cemetery is very hilly so please wear sensible shoes. It may be chilly in the morning but warm up later so bring a hat and some water to carry with you.
The tour will go ahead except in the event of rain which makes the cemetery slippery and hazardous.
Toilet facilities will be available where we meet near the car park.
Parking on one side of road only (within the cemetery) and best along the western side of the Amenities block in Emma Miller Drive and near the office in Soldiers Parade.