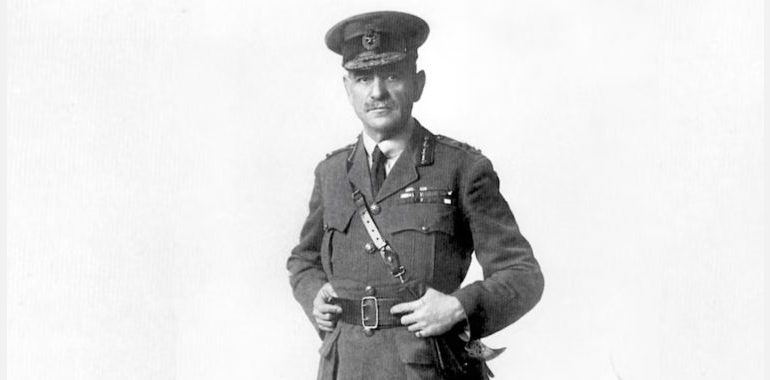 Presenting…General Sir John Monash GCMG KCB VD, Gallipoli to Amiens
Major (Rtd) Richard Cosgrove RFD will highlight the career of Australia's General Sir John Monash, who was the first man in 200 years to be knighted in the field by the King of England. He changed the way future battles would be fought which would save tens of thousands of lives. He planned a major battle during WWI to last 90 minutes which lasted 93 minutes, and he achieved his objective of capturing Le Hamel.
This will be a hybrid meeting held concurrently at our Family History Research Centre, 46 Delaware St, Chermside, and online by Zoom. Please register your planned attendance whether attending by Zoom or in person.
Image: John Monash portrait 1918 Public Domain, https://commons.wikimedia.org/w/index.php?curid=703341