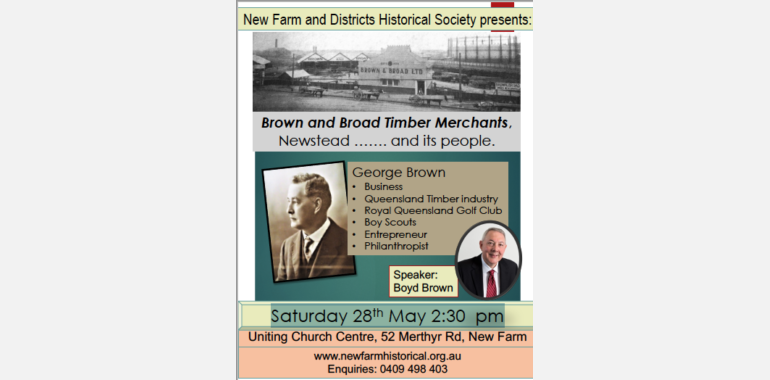 Merthyr Road Uniting Church Centre - 52 Merthyr Rd, New Farm

28th May 2022 - 28th May 2022

2:30 pm - 4:30 pm

0409498403

$5 for members of New Farm and Districts Historical Society, $10 for non-members
Public Meeting: Brown and Broad Timber Merchants
A New Farm & Districts Historical Society event.
Famous business: Brown and Broad Timber Merchants and its founder George Brown
Come and hear about Brown and Broad Timber Merchants on Breakfast Creek Road Newstead as told by great grandson of founder George Brown.
Boyd Brown will talk about the business and the contribution of George Brown, entrepreneur and philanthropist, to Brisbane development through Queensland Timber Industry, Royal Qld Golf Club, Boy Scouts.