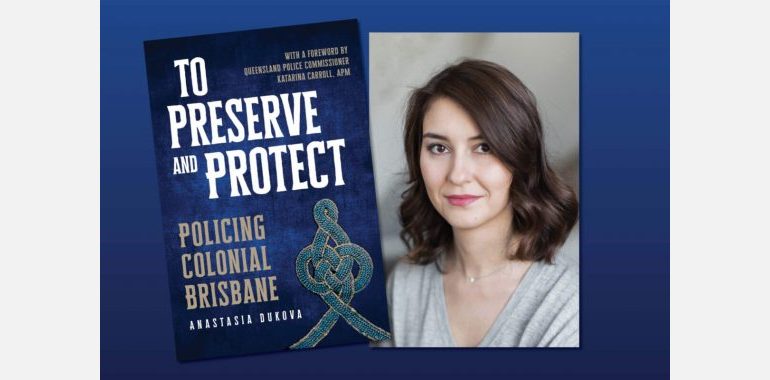 QPM Sunday Lecture – Policing Colonial Brisbane
A talk on history of policing colonial Brisbane by a police historian and author Dr Anastasia Dukova.
The first chief constable of the local police, John McIntosh, arrived in Moreton Bay in 1828.
McIntosh, a 24-year-old from Glasgow, had been transported to NSW in 1814, after being sentenced to penal servitude for life. Having been granted parole in 1826, he served as a superintendent of convicts in Liverpool but soon lost his ticket-of-leave after being found guilty of gross irregularities. In 1828, McIntosh earner another 'ticket' and was appointed head of police in the area today known as Brisbane.
Queensland Police Museum invites you to a talk delivered by Dr Anastasia Dukova, an historian and author of To Preserve and Protect: Policing Colonial Brisbane recently published by the University of Queensland Press (https://www.uqp.com.au/books/to-preserve-and-protect-policing-colonial-brisbane)
Dr Dukova will explore the highlights of her research such as personal stories of the police and the policed: a 'lifer' from Dublin turned district constable, Queensland's fist detective, as well as police court regulars Susan McGowan and Charles Durant, 'a seasoned sinner'.