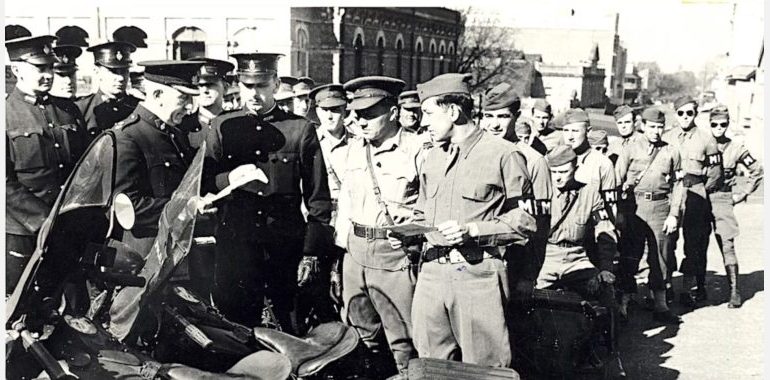 Queensland Police Headquarters - 200 Roma St, Brisbane

26th March 2023 - 26th March 2023

11:00 am - 12:30 pm
Queensland Police During WWII
Queensland Police and the war effort in Brisbane by historian Peter Dunn OAM.
During World War II, the Queensland Police were heavily involved in the war effort. They assisted with the recruitment of personnel and the provision of security for military installations, while also carrying out investigations and intelligence gathering. Overall, the Queensland Police were an important part of the war effort in Queensland and made a significant contribution to the Allied victory.
During this presentation Brisbane war historian Peter Dunn OAM, will outline how the Queensland Police were involved in the protection of civilians and the defence of the state against possible enemy attack. Peter will also discuss other police war time duties such as protection of vulnerable and vulnerable sites and the provision of security for important infrastructure, such as railway lines and bridges.
Peter is the Webmaster of the popular "Australia @ War" web site at www.ozatwar.com which contains everything you would want to know about military activities in Australia during WWII. Peter's research has made him realise that very few authors and historians have covered much detail about events that occurred on the home front during WWII. He has published 7 E-books on WWII in Australia.