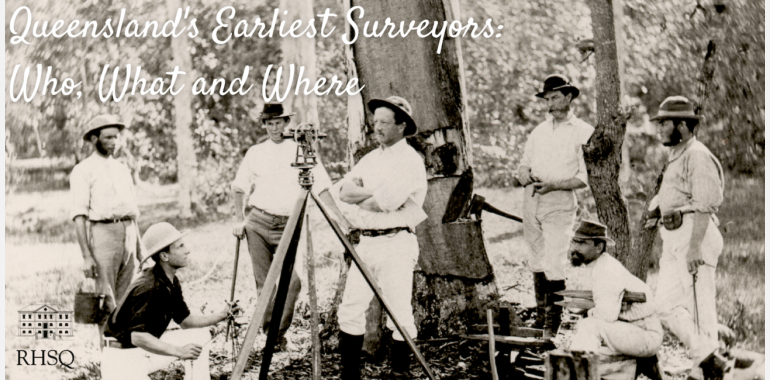 Commissariat Store Museum - 115 William Street, BRISBANE

09th October 2021 - 09th October 2021

9:00 am - 1:00 pm

3221 4198

$25 RHSQ Members; $35 non-members
Queensland's Earliest Surveyors: Who, What and Where
Conference at the Commissariat Store Museum.
This Royal Historical Society of Queensland conference will commemorate some of Queensland's most significant early surveyors.
Speakers:
Bill Kitson – Preserving Queensland's Surveying Heritage
Brad Dalton – Matthew Flinders: A Life Well Travelled
Darryl Low Choy – Mapping the Way: Military Surveyors of the Queensland Colonial Era
Peter Wade – The Early Surveyors of Moreton Bay
Graham Jensen – 'Renaissance Man': Surveyor Cecil Twisden Bedford
Stephen Sheaffe – The Trial and Execution of Mullan (aka Merridio) and Nengavil
Janet Spillman – Henry Charles Rawnsley, Controversial Surveyor and Respected Naturalist
John Pearn – Surveyors, Toponymy and Heritage
Greg Manning – Good-bye Redcoats: Robert Dixon's Cartographic Summary of the Moreton Bay Campaign
Kaye Nardella – The Magic of Crown Survey Plans
Booking is essential. Ticket price includes the conference and morning tea. 9am registration for 9.30am start.
Browse other BLHN member organisation events.