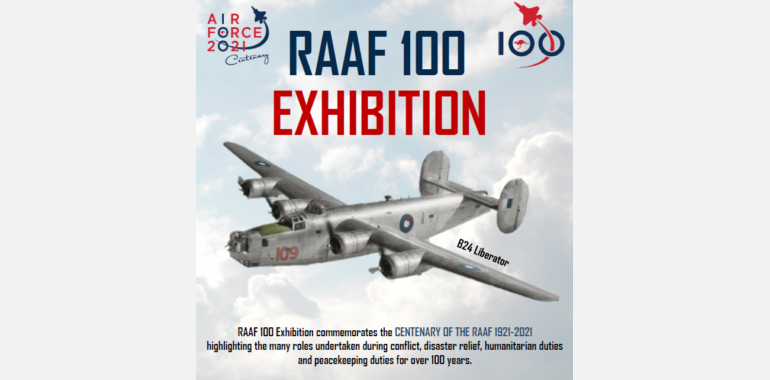 Redland Museum - 60 Smith Street, Cleveland

27th July 2021 - 31st August 2021

10:00 am - 3:30 pm

07 3286 3494

$7
RAAF 100 Exhibition
Now on at the Redland Museum.
This exhibition, commemorating the Centenary of the RAAF 1921- 2021, depicts the RAAF from its early years in peace and war and the service that the men and women of the Royal Australian Air Force have given to the nation, highlighting the many roles undertaken during conflict, disaster relief, humanitarian duties and peacekeeping exercises for over 100 years.
The exhibition highlights No23 (City of Brisbane) Squadron who, during World War II, used the Redland Shire as their tactical flying training airspace.