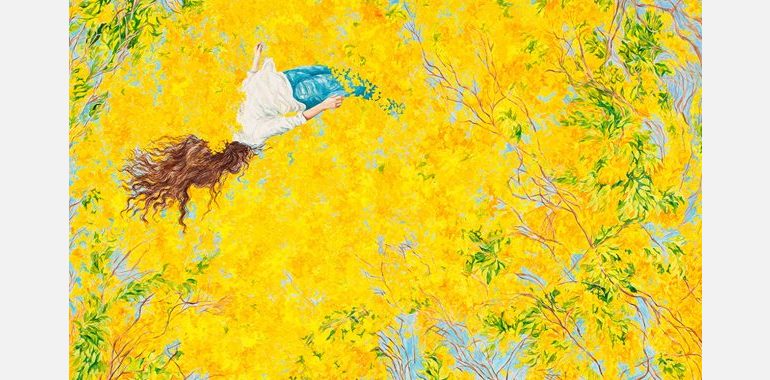 Museum of Brisbane - Level 3, Brisbane City Hall, 64 Adelaide Street, Brisbane

25th November 2023 - 11th August 2024

10:00 am - 5:00 pm

33390800

FREE
Rearranged: Art of the Flower
Brisbane has a strong culture of artists using floral imagery to tell stories of this place. In a space reminiscent of a quintessential Queenslander house, 'Rearranged: Art of the Flower' invites visitors to stroll through a lush collection of paintings, textiles, sculptures, ceramics and new media.
Still life takes on new life in this celebration of the art of the flower.
Commonly associated with domestic settings and still life compositions, flowers continue to be reimagined and evoke contemporary concerns. Rearranged beholds the beauty of this ever-popular subject and looks beyond to explore notions of place, memory and history. The exhibition illuminates diverse perspectives, always acknowledging that flowers have long been cared for by Aboriginal and Torres Strait Islander communities as an integral part of Country.
Journey through the house, out the back and into the garden, and revel in the beautiful blooms of Brisbane.
Artists featured include Christopher Bassi, Ashlee Becks, Keith Burt, Norton Fredericks, John Honeywill, Elisa Jane Carmichael, Vida Lahey, Clairy Laurence, Boneta-Marie Mabo, Margaret Olley, Lyndall Phelps, Julian Podmore, Milomirka Radovic, Sarah Rayner, Edith Rewa, Monica Rohan, Bronwyn Searle, Pamela See (Xue Mei-Ling), Judith Sinnamon, Jaishree Srinivasan, Karen Stone, Man&Wah, Anna Varendorff and Michael Zavros.