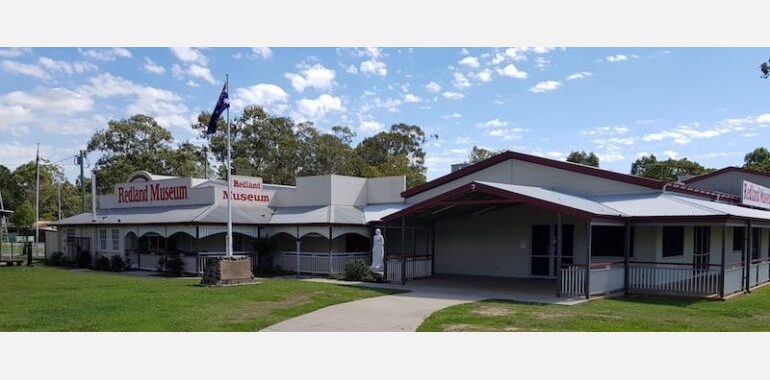 Redland Museum - 60 Smith Street, Cleveland

01st February 2022 - 28th February 2022

10:00 am - 3:30 pm

07 3286 3494

$7
Redland Museum Golden Jubilee Exhibition
Redland Museum 1972 – 2022
To celebrate the Golden Jubilee of the Redland Museum – a repository of the history of the Redlands and its people – the exhibition has been assembled to augment the launch of a book commemorating this milestone.
Beginning as a Rotary Club of Cleveland project, the museum was handed over to the community of the Redlands in 1972.
Continually developing over fifty years to become an important South East Queensland Regional Museum, it houses a vast collection of memorabilia and hosts many community events, concerts and plays all of which are represented in the exhibition.
The exhibition is open until 28 February 2022
General admission fees apply