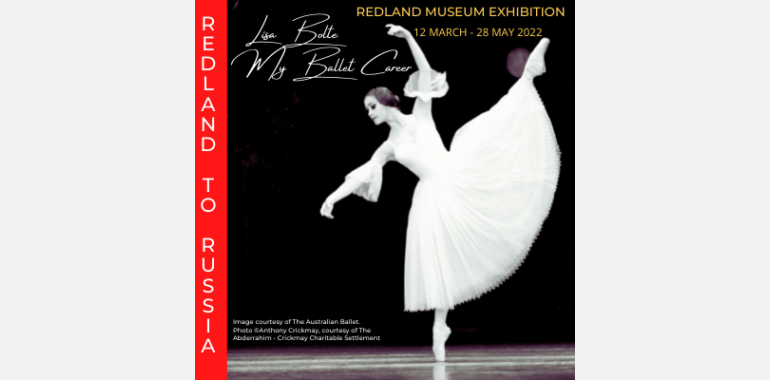 Redland Museum - 60 Smith Street, Cleveland

12th March 2022 - 28th May 2022

10:00 am - 3:30 pm

07 3286 3494

$7 adults; $5 concession, $2 kids 5-12 yrs
Redland to Russia – Lisa Bolte, My Ballet Career Exhibition



An exhibition celebrating the International career of Redland Prima Ballerina, Lisa Bolte.



Lisa Bolte grew up in the Redlands, QLD.  At the age of 16, she attended The Australian Ballet School, ultimately performing for 20 years with The Australian Ballet.
The exhibition will feature a collection of costumes and memorabilia from The Australian Ballet archive, along with footage of Lisa's life story growing up in the Redlands & her career on stage.
*General admission fees apply