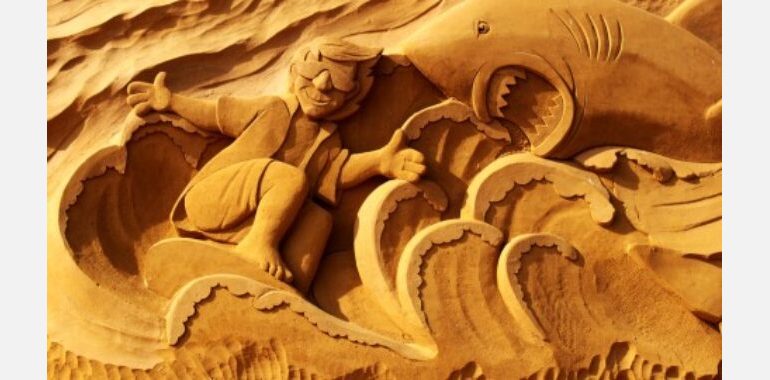 Bribie Island Seaside Museum - 1 South Esplanade, Bongaree

18th November 2022 - 26th February 2023

Free
Sand…sational!
The Bribie Island Seaside Museum is heating up this summer and is coming alive with all things sand. Sand….sational! will be an interactive space for children and adults to explore, learn and feel the wonders of sand.
There will be an investigation station:
to explore and discover the wonders of sand up close
to get hands on with magic kinetic sand
to test your knowledge on all things sand with an interactive quiz.
Did you know?
there are more stars in our universe than grains of sand on all the beaches on earth!
sand has over 35 uses in the modern world and is made up of broken rocks and minerals
Bribie Island is the fourth largest sand island in the world and is a beautiful place to explore.