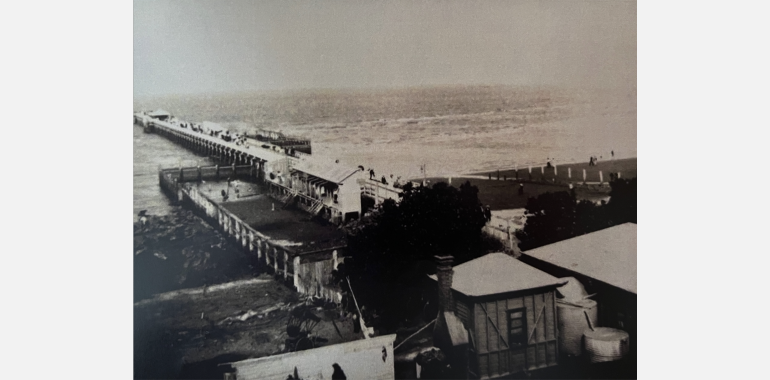 Sandgate Historical Museum - 150 Rainbow Street, Sandgate

07th December 2023 - 07th December 2023

9:30 am - 12:30 pm

0407197723

$69.00
Sandgate & Shorncliffe Guided Walking Experience
The walking tour starts at The Rotunda, Upper Moora Park, going down to the Shorncliffe Pier. It takes in the historic Lovers Walk, where we talk through the history of this favourite seaside getaway. We continue to Cliff Street, and up to Eagle Terrace before the tour concludes with morning tea at Full Moon Hotel, with a brief talk on the history of the building.
Inclusions:
Sandgate Guided Tour with Pamela Verney (former President of the Sandgate Historical Society)

Walk and information on: Rotunda Upper Moora Park, Shorncliffe Pier, Lovers Walk, Full Moon Hotel.

Morning tea at the Full Moon Hotel

Complimentary visit to the Sandgate Museum
__________________________________________________
THURSDAY 7th DECEMBER
TOUR STARTS @ 9:30AM
Meeting point: Rotunda, Upper Moora Park, Shorncliffe
Walking tour: 9:30am – 11.00am
Morning tea @ The Full Moon Hotel 11:00am – 12.00pm
Visit the Sandgate Museum 12:00 – 1:00pm 
Max 20 participants. Strictly limited capacity.