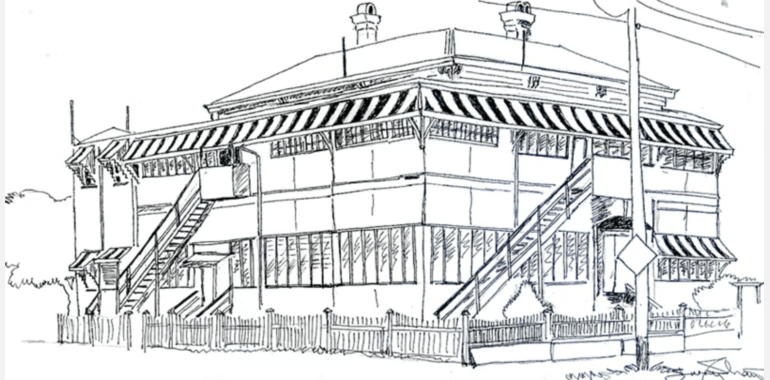 Shorncliffe Station and State School - Railway Parade and Yunda Street, Shorncliffe

23rd July 2022 - 23rd July 2022

10:00 am - 1:00 pm

$10.76 BHG members; $15.87 non-members
Sandgate/Shorncliffe Heritage Bus Tour
by Brisbane History Group
It was over 30 years ago that the Brisbane History Group (BHG) last toured the area and then it was by foot.
Much has changed over the years: the pier has been rebuilt, many late 19th and early 20th century buildings have been refurbished, parks have been beautified and the eating places, and not just fish and chip shops, have proliferated.
Discover the history of the two townships, originally named Sandgate, and see the surprising changes to places like Meridian (1990s sketch above)
Board the bus outside Shorncliffe Railway Station (10am) or outside Shorncliffe State School (10.10am).