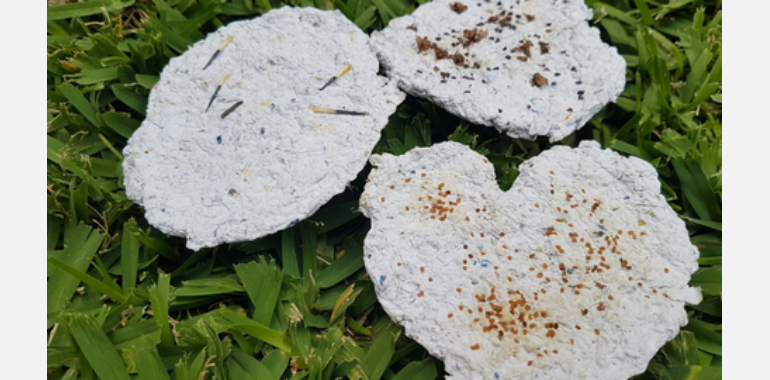 Redcliffe Museum - 75 Anzac Ave, Redcliffe

15th December 2022 - 15th December 2022

10:00 am - 4:00 pm

(07) 3883 1898

Free
Seeded paper gift tags workshop
Give your loved ones the gift of sustainability this year. Join our fun for all ages workshop where you will make your own recycled seeded gift tags that grow real flowers!
Learn the process of using recycled paper to make a pulp that you can shape into a gift tag and embed seeds into. Once the gift tag is finished being used it can be planted in the garden and the seeds will grow into beautiful flowers that will attract native bees.
Suitable for ages 3 and up.