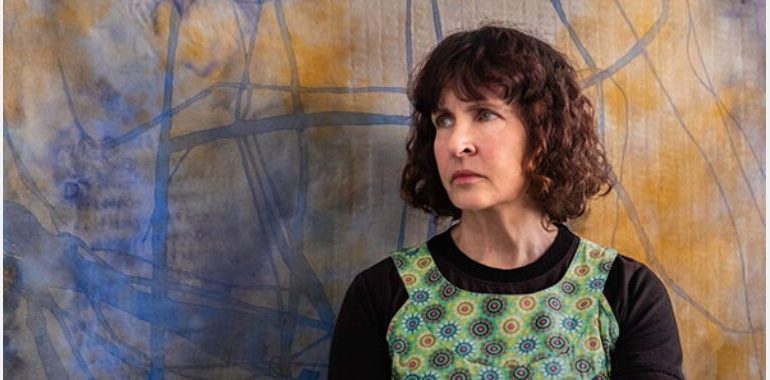 Queensland State Archives - 435 Compton Rd, Runcorn

29th August 2022 - 11th February 2023
skeletons
new exhibition by Judy Watson
This exhibition opens the closet doors to Australia's skeletons. An invitation to explore an alternative national narrative. Discovering buried evidence within the state's archives, bringing light to undisclosed happenings, validating the mistruth of terra nullius, subsequent colonial conflicts, and the continuation of Aboriginal resistance.
Judy Watson's video works are presented alongside her raw, unframed and unstretched textile works that directly reference research from the archives. These artworks are an exploration of controverted histories that provide moments of recognition for First Nation peoples, acknowledging their hardship, resilience, spirit and continued sovereignty.
Judy Watson is an accomplished First Nations artist with connections to Waanyi Country of northwest Queensland. skeletons is curated by Amanda Hayman (Wakka Wakka / Kalkadoon), of Blaklash Creative, for Queensland State Archives.
Open: Monday to Friday, 9am to 4.30pm, and every second Saturday of the month.
Image by Milani Gallery and Judy Watson