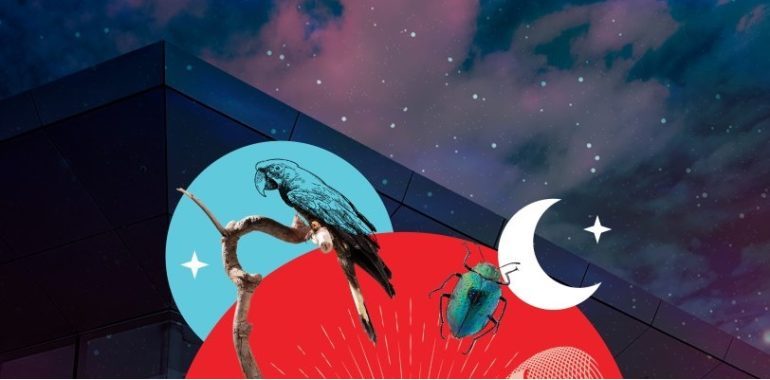 Queensland Museum - Melbourne St, South Brisbane

24th March 2023 - 25th March 2023

$55 - $100
Social Science
For those who prefer to take in their scientific experiences under the cover of the stars, with friends and a cocktail in hand, this one is for you.
Step out of your average day-to-day and slip into something a little sexy, a little science-y and a little weird with World Science Festival Brisbane's newest night-time program.
Over two special nights, Queensland Museum will transform into a hub of live music, discovery and experimentation, with something on every floor to surprise and delight.
Be part of the discussions exploring the science of sex or what is good in the metaverse, head to the QM Theatre and hear from our friends at The Conversation and Cinema Scientifique, watch artist Deb Mostert at her sketchy best or try your hand at the ultimate truth and dare with Counterpilot's award winning TRUTHMACHINE. If you're keen for something even more daring, the divine Christine Johnston will grace your presence as Madame Lark with her musical saw in hand and a zeal for the many and varied voices of birds. After all that excitement, refuel at the pop-up bar or take time out in the Dinosaur Garden with the Science of Meditation.
Set to a soundtrack of live music from Jeremy Neale, Kalopsia and Saint Barae, with a special The Pitch performance from Paul Dempsey, everyone's social science experience will be different.
We can guarantee that whatever it is, one night just won't be enough.
Entry to Social Science also includes entry all Queensland Museum exhibition spaces, SparkLab and the new Dinosaurs of Patagonia exhibition.