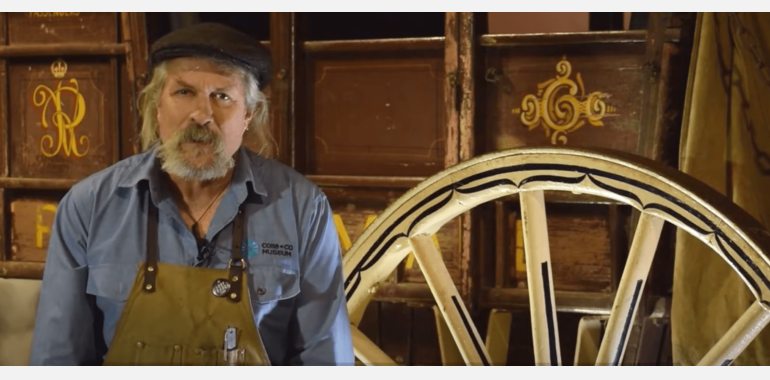 The Workshops Rail Museum - North St, North Ipswich

23rd March 2022 - 28th February 2023

9:30 am - 4:00 pm
Split, Sawn & Shaped
At The Workshops Rail Museum.
Making a wooden wheel using traditional hand tools.
In past generations, people turned wooden logs from the forest into the everyday items they needed.
Homes, furniture and tools were crafted by hand. Tradespeople such as carpenters, cabinet makers and coopers all used specialised in woodworking tools. Those who made wooden wheels were known as wheelwrights.
During the Industrial Revolution, many trade skills were replaced by powered machinery in factories, but traditional 'handmade' methods were still used in small towns and villages into the twentieth century.
Andrew MacDonald, Factory Supervisor at Cobb+Co Museum took on the challenge to make a wooden wheel using only hand tools. Visit the display to see the process and the tools used