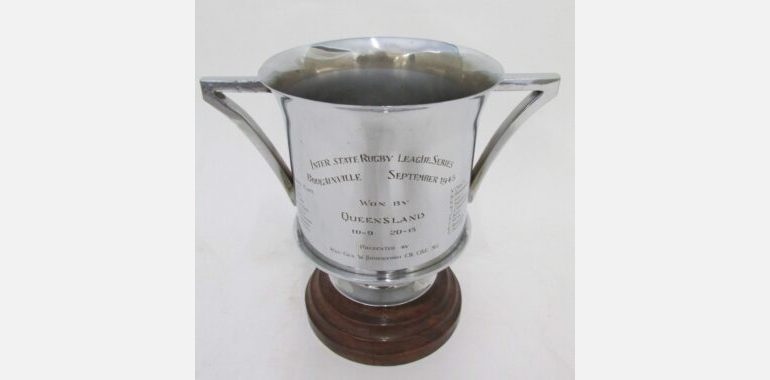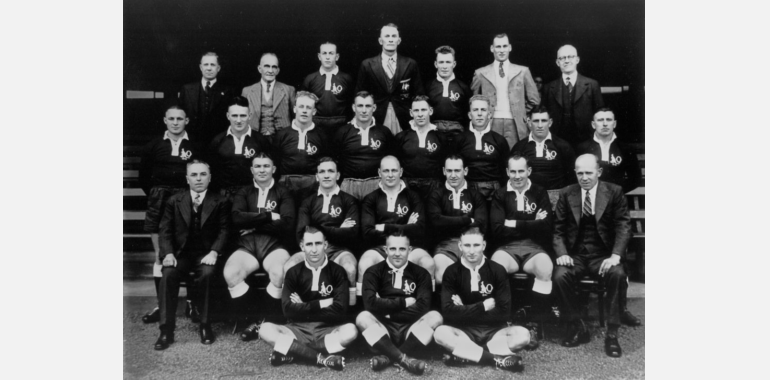 Army Museum South Queensland - Victoria Barracks, Petrie Terrace, Brisbane

03rd March 2021 - 08th December 2021

0429 954 663

$15.00
'Sport in Army'
Latest exhibition from Army Museum South Queensland.
This new exhibition opens when tours of the  Victoria Barracks resume in March 2021. The display will include specific artefacts relating to the Army's involvement in a variety of sports.
Featured in the exhibition is the Cup won in what now claims to be the forerunner to the State Of Origin, the 'Interstate Rugby League Series, Bougainville' of 1945.
All visits to Victoria Barracks must be by prior arrangement. Bookings are essential.
To learn more about the Cup pictured, head to the BLHN Podcast 'Queenslander!'
Admission includes entry to the Barracks, view current exhibition, an historic presentation, a Devonshire morning tea, a walking tour of the historical barracks, a souvenir booklet and a group photo.