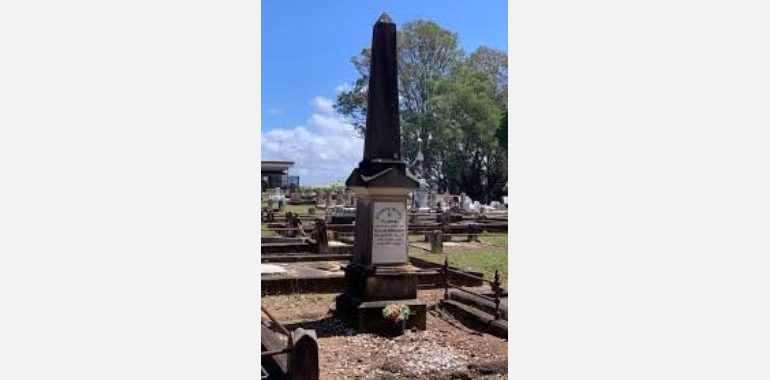 Bald Hills Cemetery - 225 Barrett Street, Bracken Ridge

27th March 2021 - 27th March 2021

9:30 am - 11:30 am

0410 327 095

$25 Adult, Child $10, Conc.$20 (includes morning tea)
'Step back in time' guided walking tour
Walking tour of Bald Hills Cemetery with Sandgate Museum guide.
Sandgate and District Historical Museum will be 'stepping back in time' with a guided walk at the Bald Hills Cemetery, Bracken Ridge.
Museums researcher, Pam Verney, will lead the walk and indicate the resting places of some of Brisbane and Sandgate's significant pioneers and share the stories of how they shaped the town we know today.
In Section 6 of the cemetery is the grave of Mrs Margaret MacDonald whose home still proudly stands at 34 Connaught Street, Sandgate. Durability of the house is to be attributed to hard-working Mrs MacDonald who hand made the bricks for the house while raising 7 children. The script on her grave commemorates her son who died at Villers-Bretonneux in 1918. Her commemoration simply reads 'Also DEAR MOTHER'. During her life she worked tirelessly with others to raise funds for the construction of the War Memorial that stands in the centre of Sandgate.
The two hour tour will visit 22 gravesites and tell the stories of the lives of the pioneers and also includes a special opportunity to enjoy 'smoko' with the settlers.
Bookings are essential. Contact Pam 0410 327 095.