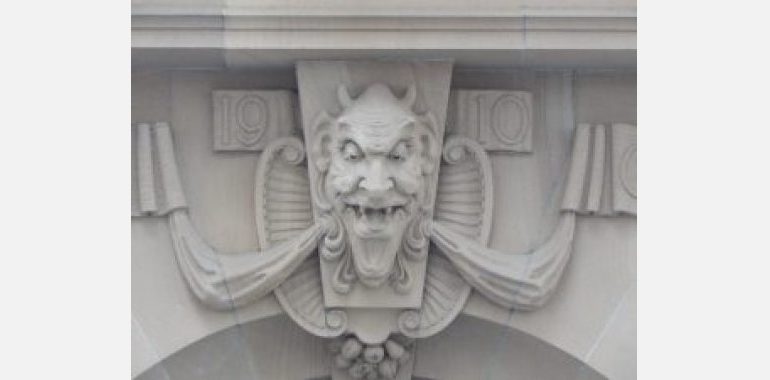 'Stone & Ink' in Designs, Devils, Details: the Qld Government Printing Office
Places limited for this free talk at the Commissariat Store Museum!
Join historian Matthew Wengert and writer Louise Martin-Chew 'In Conversation' about their research into the Queensland Government Printing Office, focusing specifically on 'Stone & Ink' as signified by the carved devil gargoyles above the George St entrance to the QGPO building, and the rivers of black fluid that coursed through the place for over a century and a half.
Social distancing will be in place and seating is limited to 30 places. Due to COVID-19 restrictions, the usual tea and sandwiches will not be on offer.
Bookings essential.