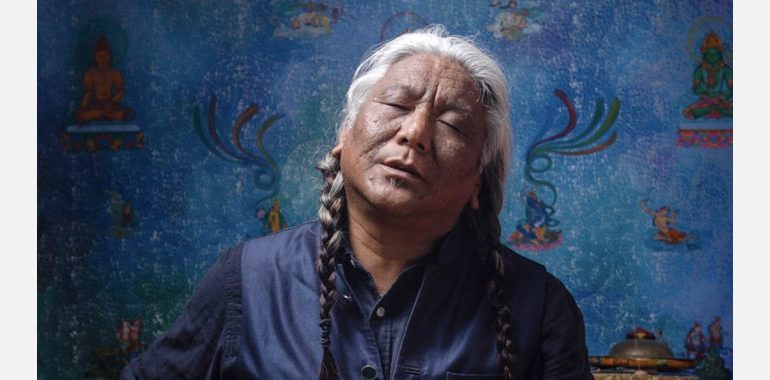 Museum of Brisbane - Level 3, Brisbane City Hall, 64 Adelaide St, Brisbane

04th February 2023 - 04th February 2023

6:30 pm - 8:00 pm

General Admission: $45 + booking fee; MoB Members: $40 + booking fee
Tenzin Choegyal: Woven sounds
Unwind your mind and settle into the world class sounds of artist and composer Tenzin Choegyal when he transforms our exhibition Play Moves into an ocean of sound.
Grab a cushion and join us in the Dome Gallery for a transformative evening of meditation and music courtesy of the Grammy nominated artist who will be accompanied by friend and fellow musician Cye Wood.
Performing a selection of his most revered songs beneath the colourful canopy of Archi-Loom, you are welcome to weave on the giant loom or simply lie down and let the music wash over you.
A restorative and peaceful celebration of creativity, don't miss out on your opportunity to see one of Brisbane's most celebrated musicians in a deeply intimate concert for one night only.
Suitable for all ages. Visitors 17 and under must be accompanied by an adult.
Museum of Brisbane presents Tenzin Choegyal: Woven Sounds in partnership with BrisAsia Stories part of BrisAsia Festival, Brisbane's premier event for cultural placemaking, creative and artistic innovation.
BrisAsia Festival is presented by Brisbane City Council, produced by Sounds Across Oceans. BrisAsia Festival Official Media Partner is SBS.