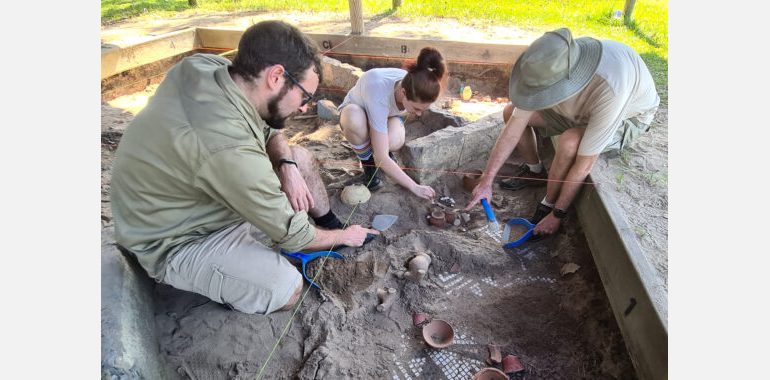 Abbey Museum of Art and Archaeology - 1 - 63 The Abbey Place, Caboolture

15th October 2022 - 15th October 2022

10:00 am - 2:00 pm

(07) 5495 1652

Adults (12yrs+) - $18.00
The Big Dig Day
Be an archaeologist for a day.
Ever dreamed of being an archaeologist… here's your chance!
Experience the excitement of uncovering ancient objects, as you unveil the story of a Roman household.
Archaeology is more than just digging in the dirt, it is revealing an ancient story and piecing together the clues to create an understanding of life in the Ancient World.
Discover the wonders of Ancient Rome at our realistic archaeological dig and then visit the Museum to view our fascinating collection of antiquities, fine art, archaeology and cultural heritage, spanning  more than 500,000 years of humankind.
Please wear enclosed shoes, and bring a hat, sunscreen, lunch and water.