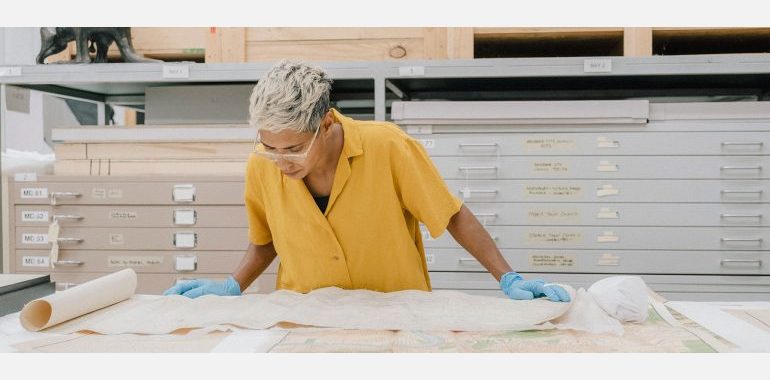 Museum of Brisbane - Adelaide Street Pavillion, Level 3, City Hall, 64 Adelaide St, Brisbane

06th May 2023 - 21st January 2024

Free
The Local
A place where something happens…
'The Local' is an Australian colloquial term used to describe the neighbourhood pub, shop or café. It could also be used to refer to your local museum – but it isn't.
Not all visitors feel a sense of inclusion when visiting their local museum.
In recent years, many institutions including Museum of Brisbane (MoB) have worked towards redressing this by building their collections to better reflect the diversity of their past and evolving community.
– Taloi Havini
As Artist in Residence, Taloi Havini was invited to investigate the City of Brisbane and Museum of Brisbane Collections and subsequently developed The Local, framed as an 'artistic intervention'. She looked at the language of architecture, museum display and curatorial selection. In collaboration with Dirk Yates of Speculative Architecture,
Taloi has curated an experience that evokes a scene from inside a Queensland pub. On display are some of the earliest works in the MoB Collections, through to contemporary works that give prominence to Indigenous, women and migrant voices.
(Image: Taloi Havini surveying Museum of Brisbane Collection 2021. Photo by Charlie Hillhouse.)