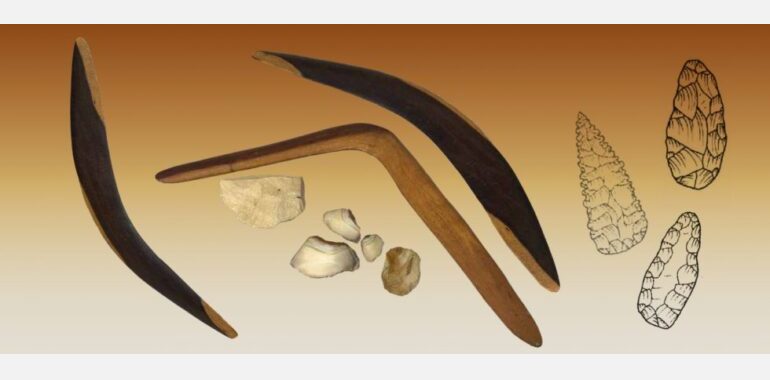 The many functions of Aboriginal tools
Public talk at the Abbey Museum.
Eva Martellotta is a PhD candidate at the Australian Research Centre for Human Evolution at Griffith University where she is studying the multipurpose nature of hardwood boomerangs in Australian Aboriginal culture.
In her presentation Eva will discuss how Australian Aboriginal communities were using boomerangs to modify the edges (and thus the function) of stone tools. She has identified usage marks on the surfaces of boomerangs from the Australian Museum collection. Through experiments using replica boomerangs and stone tools, Eva can demonstrate how using boomerangs to modify stone tools left peculiar marks on the surfaces of the wood.
An afternoon tea will follow the talk. Please pre-book to secure your seat.