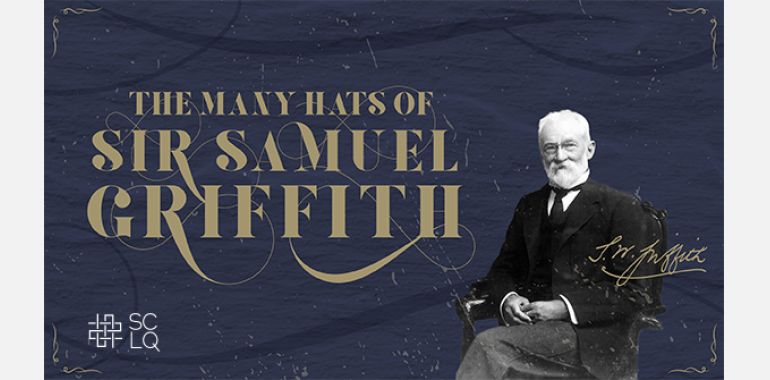 Supreme Court Library Queensland - Level 12 QEII Courts of Law, 415 George Street, Brisbane

11th March 2021 - 29th October 2021

8:30 am - 4:30 pm

07 3707 8400

Free
The many hats of Sir Samuel Griffith
New exhibition at the Supreme Court Library Qld
Sir Samuel Walker Griffith's enormous influence on the legal and political systems of Queensland and Australia still reverberates more than 100 years after his death.
Griffith was a well-respected lawyer, twice Premier of Queensland, compiler of the Queensland Criminal Code, editor-in-chief of the Constitution and the first Chief Justice of the Australian High Court. He was also the first Australian translator of Dante Alighieri, and a passionate patron of the arts and education.
Our new exhibition, The many hats of Sir Samuel Griffith, celebrates the life and legacy of Griffith's professional and personal life.
Come up close to original items used by Griffith and delve into the many and varied aspects of his personal and professional life.
Opening times: Monday to Friday, 8.30am to 4.30pm