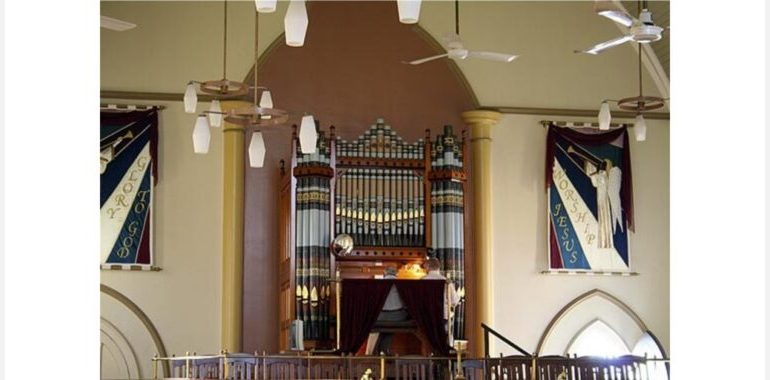 Commissariat Store Museum - 115 William Street, Brisbane

14th April 2021 - 14th April 2021

12:30 pm - 1:30 pm

3221 4198

free
The Pipe Organs of Gympie: Acquired during the Gold Rush
Lunchtime talk at the Commissariat Store Museum.
This talk will feature the four renowned pipe organs that came from some of the best builders in England in the late 1890s. They were ordered by the four major Gympie Churches and are still in use today, remaining basically unaltered.
David Vann started his interest in pipe organs as a student at Brisbane Grammar School. He commenced lessons with Brisbane organist Archie Day, and by the time he left BGS he was the organist at a church at Eagle Junction. He retired from playing on a regular basis when he was the organist and choirmaster of a city church. The history of organs of Queensland has been a long passion of his.
Due to COVID-19 and social distancing requirements, RHSQ is unable to offer the usual tea and sandwiches. You are welcome to bring your own drink with you.
Bookings essential.