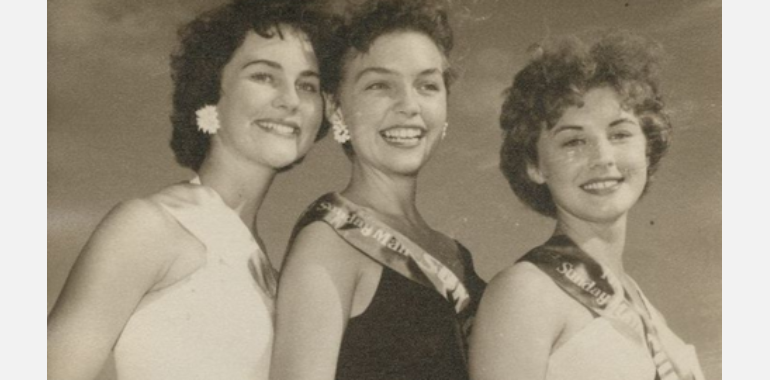 Redcliffe Museum - 75 Anzac Ave, Redcliffe

25th January 2023 - 25th January 2023

10:30 am - 11:30 am

(07) 3480 6700

Free
The Sun Girls
Join local historian, Pat Gee, at Redcliffe Museum to discover more about the historic Sunday Mail Sun Girl Quests. Learn how this event earned its place as a quintessential emblem of fun, sun, and beach culture in Redcliffe and throughout Queensland.
During the 1950s and early '60s, the Sunday Mail Sun Girl Quests were held every summer across Queensland beaches – sometimes even inland. These iconic contests raised much needed funds for surf lifesaving clubs, with winning Sun Girl entrants becoming household names.
Prizes were substantial. Often, winners went on to further stardom such as 1959 winner, Nancy Knudsen, who went on to a job with Channel 7 – winning a Logie and Miss Queensland the following year.
Nancy said in her 2011 interview with the Courier Mail: "Our big worry was looking good in a one-piece swimsuit… and trying to be as natural as possible wearing make-up, earrings, and high heels to the beach before a thousand spectators…We never thought about political correctness, but times were a lot different."
Suttons Beach, Redcliffe, not only hosted its own heats for the competition but also hosted the 1958 final – which drew a crowd of no less than 20,000 people flocking to watch the event.
Image credit: Sun girls, courtesy of Moreton Bay Regional Council.