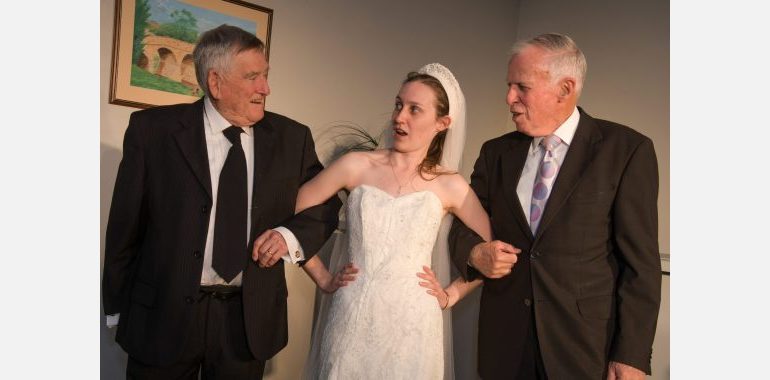 Redland Museum - 60 Smith Street, Cleveland

11th November 2023 - 19th November 2023

12:30 pm - 10:00 pm

07 3286 3494

from $22.50
There Goes the Bride
Mistaken identity, outragous situations, a friendishly clever farce.
There Goes the Bride – at Redland Museum
Chaos and laughter are on the menu for Theatre Redlands' November production of There Goes the Bride at Redland Museum. John Chapman and Ray Cooney's cleverly scripted take on a society wedding that dissolves into confusion, turmoil and borderline anarchy is a comedy classic that promises audiences a much-needed dose of laughter.
The bride's father falls in love with an invisible dancer, the bride's grandfather is in his own realities, the groom's father becomes convinced that his son has fallen in with the lunatic fringe and the bride…? The bride just wants to get married – but it's not going to be easy.
Total of 6 performances
Evening:  11, 17, 18 November
Matinee: 11, 12, 19 November