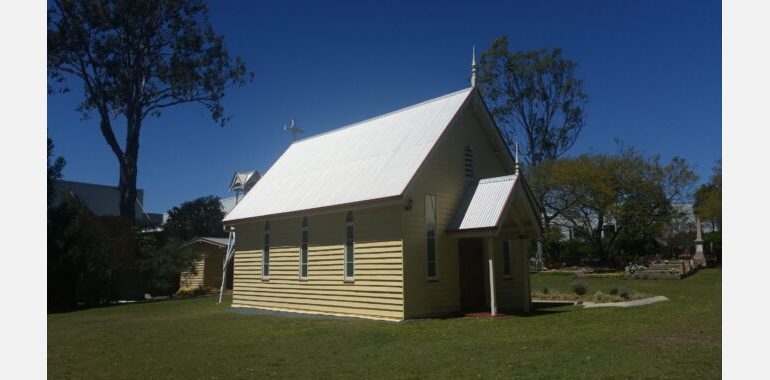 Tingalpa Pioneers Chapel & Cemetery - 1341 Wynnum Rd, Tingalpa

06th May 2023 - 06th May 2023

9:00 am - 3:00 pm

0490 386 396

Free
Tingalpa Pioneers' Chapel & Cemetery Tour
The Tingalpa Pioneers' Chapel & Cemetery has many stories to tell of our past pioneers families and local history. We are celebrating 155 years of our pioneers heritage (1868- 2023).
Our Friends of Tingalpa Cemetery Heritage Group are proud to share the stories and protect and maintain this heritage place, and acknowledge the First Nations People and their Stories.
All welcome to visit the Pioneers' Chapel & Cemetery located at 1341 Wynnum Road, Tingalpa – FREE parking next door at Smiths Crisps.
Self Guided & Guided Tours (11-3pm) with our AGM between 10-11am.
This event is part of the Australian Heritage Festival, the country's largest community-driven celebration of heritage.