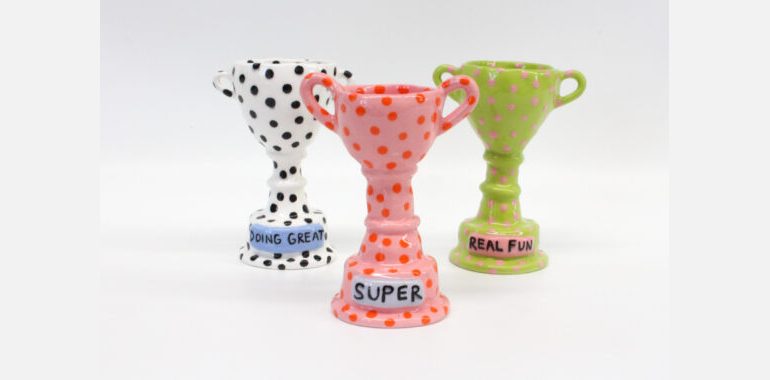 Adderton house & heart of mercy - 547 Ann Street, Fortitude Valley, Brisbane

13th March 2021 - 13th March 2021

12:30 pm - 3:30 pm

(07) 3839 2494

$130
Trophies for Change
Join Bonnie Hislop for a pop-surrealist ceramic painting workshop, with a social justice twist!
Join well-known artist Bonnie Hislop and change maker Dr Elise Stephenson of Social Good Outpost to create a #trophyforchange. Play with colour in this pop-surrealist ceramic painting workshop as you make creativity count by crafting a pledge for social action on a handmade ceramic #trophyforchange.
Social change can sometimes seem too hard but one small change can have an immense impact on others, you just need a starting point. Elise will help you turn those thoughts into a vision and share ways you can use social media to make a positive social change.  Bonnie will teach you underglaze techniques to translate your pledge for change onto your expressive #trophyforchange.
Included:
Trophy Handmade by Bonnie Hislop for you to paint
All tools, materials and ceramic paints are provided
Coffee/Tea
Firing and finishing of trophies