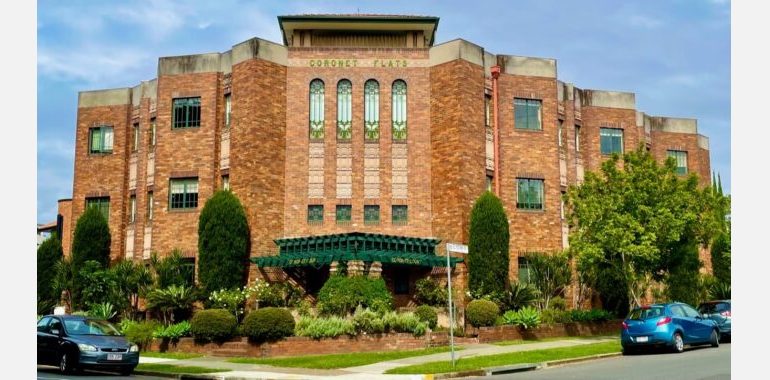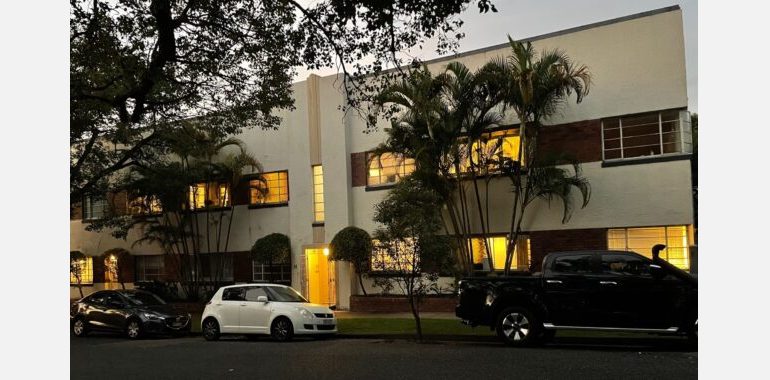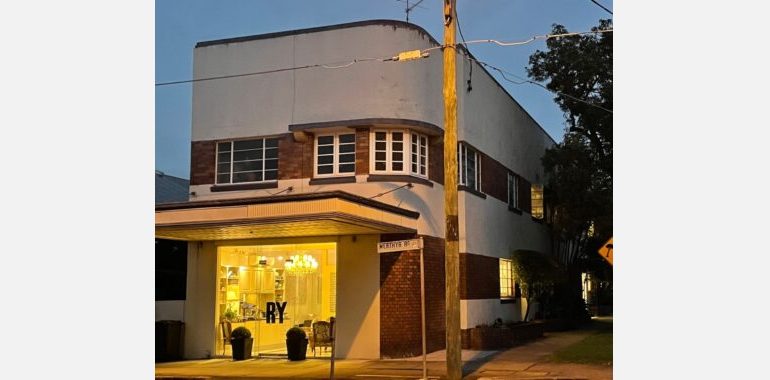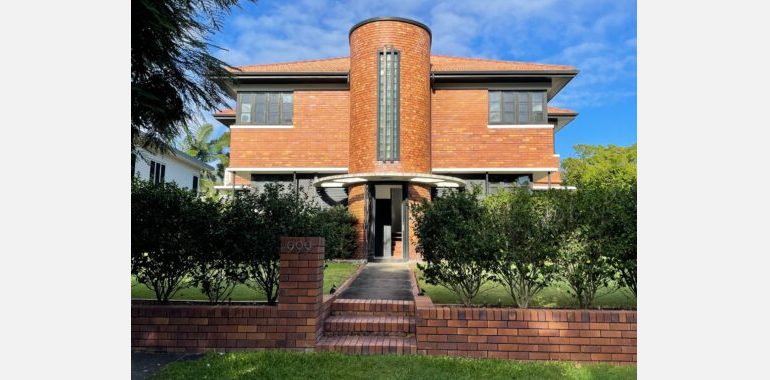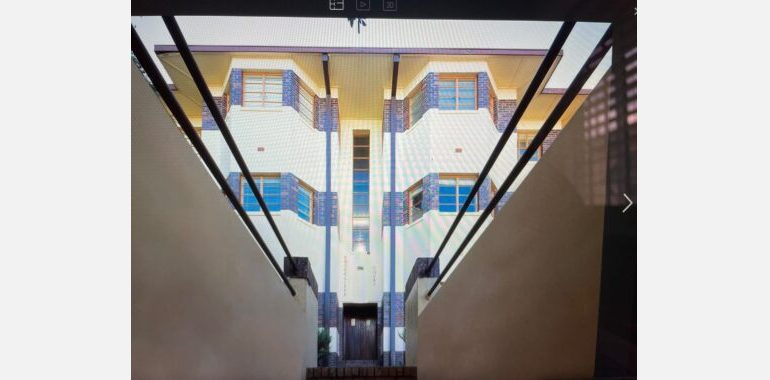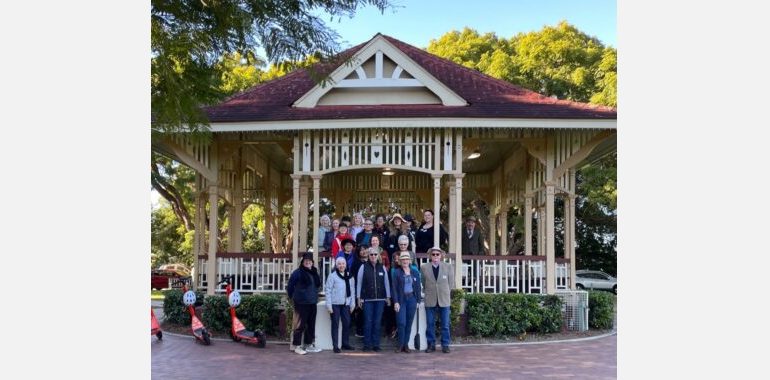 Twilight Walking Tour: Discover New Farm's Art Deco Gems
By New Farm & Districts Historical Society.
New Farm was transformed as the 1920's Art Deco concepts swept the globe. Brisbane's leading architects responded by designing modern houses, and prestigious purpose-built, multi-level blocks of flats. The Art Deco flat was considered to be the height of modernity and sophistication.
These buildings are reminiscent of Hollywood's silent film era, incorporating the Californian bungalow aesthetic and Mediterranean elements of the Arts and Crafts.
New Farm's inter-war Art Deco flats were compact, furnished with time-saving electrical appliances, and private garages. Built close to transport and proximity to the city, these buildings were 'in vogue', attracting the top-end buyers with aspirations for a cosmopolitan glamorous lifestyle.
Tour leader, Santina Musumeci is a long standing member of the New Farm & Districts Historical Society. Growing up in Brisbane's inner city, nurtured her passion for the Art Deco style.
Starting at The Bandstand in New Farm Park, the specially-designed 2+ hour walk explores some of New Farm's Art Deco gems and ends at sunset at Wilson's Outlook.
Along the way you'll see some of our city's photographic vistas – the Brisbane River, the Story Bridge in lights and the Howard Smith Wharves Precinct.
Note: The New Farm & Districts Historical Society Art Deco Walking Tours are very popular and sell out quickly. Don't miss out: bookings
For further information, contact info@newfarmhistorical.org.au or 0493 472 359.