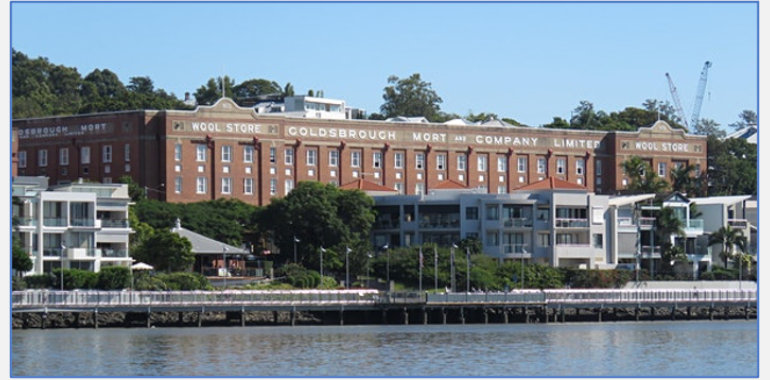 Walking Tour of Teneriffe's Woolstores
A New Farm & Districts Historical Society event.
A leisurely walk around Teneriffe to discover the story and the secrets of the woolstores that have been here for over 100 years.
Meet at the Teneriffe Ferry stop at 8am from where we shall enjoy a leisurely but informative walk around the streets of Teneriffe exploring the history of the woolstores that have dominated this tiny suburb for over 100 years.
Our tour leader will be Ben Pritchard who has lived in the Wichcombe Carson Woolstore for over 14 years.
Ben was also involved with the Urban Renewal Project which oversaw the regeneration of Teneriffe and the adjoining suburbs.
For further information contact tour leader, Ben Pritchard, on 0433 228 645.