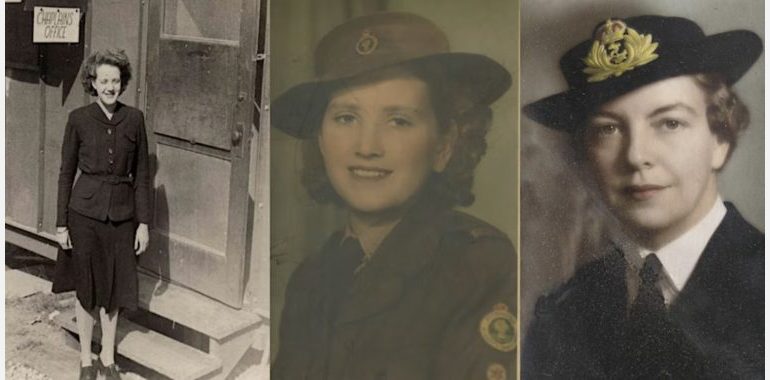 Anzac Square Memorial Galleries - 285 Ann St, Brisbane

05th March 2023 - 05th March 2023

10:30 am - 11:30 am

Free
Women in wartime
Join Anzac Square Memorial Galleries ahead of International Women's Day for a free talk exploring the role and experiences of women in wartime with special guest speaker, Suzanne Mulligan.
Oral historian Suzanne Mulligan has been recording the stories of interesting people for 20 years. Her collection at State Library of Queensland includes the oral histories of 32 Queenslanders of varying backgrounds—war veterans, photographers, a Paralympian, and a round-the-world yachtsman to name a few—and includes online access to clippings, photographs, their oral histories and transcripts.
For this talk, Suzanne has chosen to highlight five Australian women from her collection who contributed to the war effort on the home front during World War II, including:
Eve Scott – a member of the Women's Auxiliary Australian Air Force (WAAAF) who worked with the codebreakers in Brisbane
Edith Edwards – a member of the Australian Women's Land Army who worked on country farms
Doreen Balfour – a nurse who worked in an Australian hospital
Hazel Hernsdorf – a secretary who worked for the US Navy in Brisbane
Muriel Bath – a member of the Women's Royal Australian Naval Service (WRANS) who worked as a cipher officer
The women featured in Suzanne's presentation represent a small number of the thousands of women eager to 'do their bit'. Some of these women worked on completely new jobs. Other women took up positions to fill the labour shortage caused by the absence of men away serving in the war. Hear the voices of these women as they talk of their experiences in their own words.
After the talk, visitors can stay to explore the Memorial Galleries – embarking on an interactive journey from World War I to today, before taking time to reflect on the remarkable stories of bravery and sacrifice in the tranquil parklands.