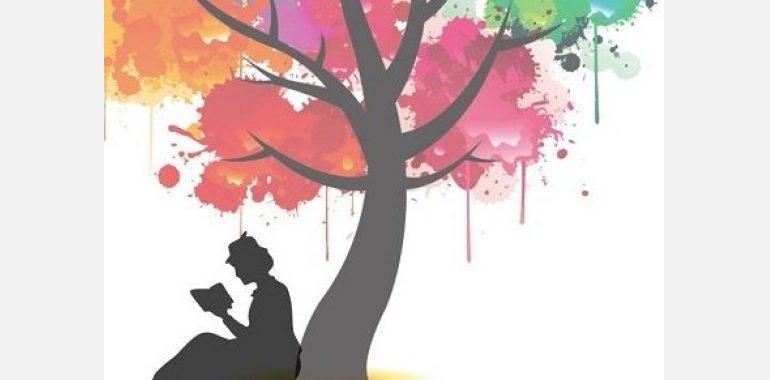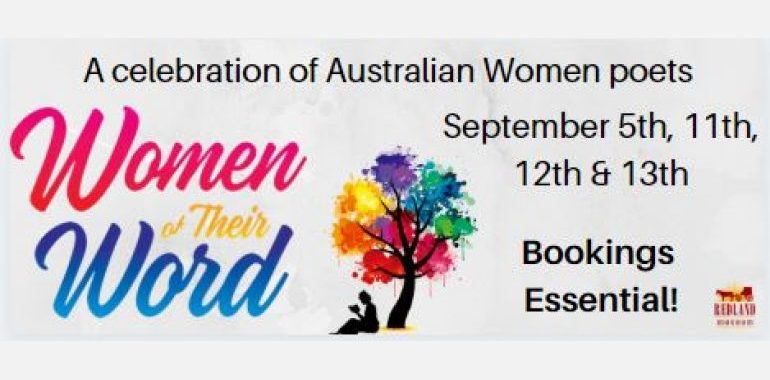 Redland Museum - 60 Smith Street, Cleveland

05th September 2020 - 13th September 2020

6:30 pm - 9:00 pm

07 32863494

$30 per person (Non-Members) | $25 per person for Members of Redland Museum
Women of Their Word
Presenting the première of 'Women of Their Word' at the Redland Museum.
As its first production since the COVID19 shut-down, Redland Museum will present the première of Women of Their Word, a celebration of selected Australian women poets who captured their times, their experiences and their visions in poetry that still delights lovers of language.
Created and directed by Jan Nary, Women of Their Word seeks to offer, through vignettes of narrative and verse linked with music, an insight into the women who wrote the poetry; what inspired them, what challenged them and how they affected Australia's changing cultural identity.
Featured poets are women who found their muse, their solace and their power in poetry; social changers Judith Wright and Dorothy Hewett and their lesser-known sisters in verse; local Redland identity Leona Kyling and suffragists Maybanke Andersen and Louisa Lawson (both drawn from Phyl Lobl's Dames and Daredevils for Democracy).
Women of Their Word is the inaugural presentation of Theatre Redlands, the new player on the Cleveland scene created by established actors and theatre workers already popular with audiences in the Redlands and beyond. The prestigious Redland Museum was seen as an ideal home base for the group and as a source of inspiration for new works.
So let the curtain rise again – we're ready!
A premiere production by Theatre Redlands created exclusively for the
Redland Museum.
Ticket price:
$30 per person (Non-Members)
$25 per person for Members of Redland Museum
*Evening performances ticket includes a free glass of wine – Savoury Plates can be purchased for $10.00 per plate at evening performances.
*Matinee Performance ticket includes afternoon tea.

Theatre is air-conditioned for your comfort and there will be a cash bar to purchase drinks.