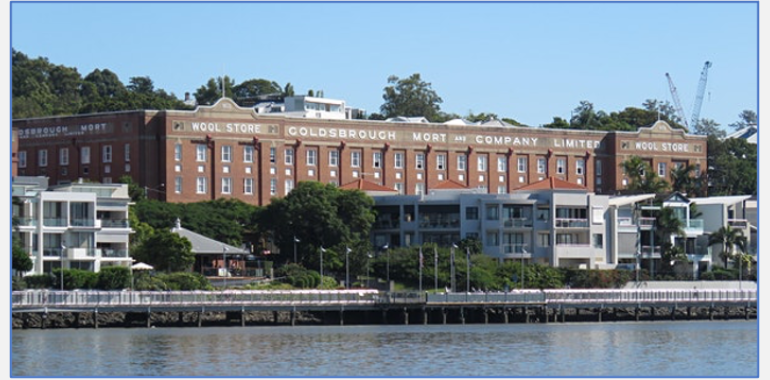 - Macquarie & Beeston Sts, Teneriffe

25th September 2022 - 25th September 2022

2:00 pm - 3:30 pm

‭0433 228 645‬

$20 for NFDHS members $30 for non-members
Woolstores and Warships Walking Tour
Walking Tour in Teneriffe
Join us for a gentle walk along Macquarie Street, Teneriffe and back along the Riverwalk. Our journey will take in the magnificent woolstores that used as a military base during WWII. Explore the history and the legacy of the wartime use of the woolstores and the wharves of Teneriffe.
Hear about the landmark project that promoted the preservation and reuse of the woolstores and the development of the Riverwalk.
Our walk will be lead and guided by Ben Pritchard, resident of Teneriffe and member of the New Farm and Districts Historical Society. Ben was also involved in the Urban Renewal project that included the Teneriffe woolstores.