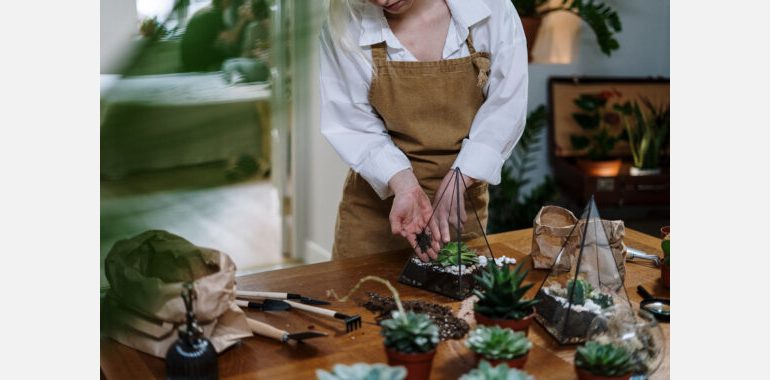 Pine Rivers Heritage Museum - , Old Petrie Town, 901 - 949 Dayboro Road,, Whiteside

25th August 2021 - 25th August 2021

10:30 am - 12:00 pm

(07) 5433 2710

Free
Workshop: My mindful garden
At the Pine Rivers Heritage Museum.
In a world abuzz with cataclysmic changes, lifestyle lockdowns and pandemic shifts, it is more important than ever to find that little slice of stillness in the everyday.
Join us for this workshop which aims to foster just that sense of peace and gratitude. Let local artist and emerging allied health professional Tira Dowling guide you through the creation of the personal eco system that is a terrarium. Not only will you leave with your creation, but most importantly be reminded to breathe, slow down, take time out, connect with nature and yourself.
Inspired by Pine Rivers Heritage Museum's latest exhibition Fetch the doctor! this workshop endeavors to create a safe space for the exploration of mental health.
So, join us on a discovery of the senses as you reconnect with nature and work on promoting inner peace and gratitude.
All materials provided. Gardening gloves recommended. Light refreshments to be provided.  All ages. Free event.
Image credit: cottonbro, Woman in white apron holding green vegetable (detail), 2020, photograph.