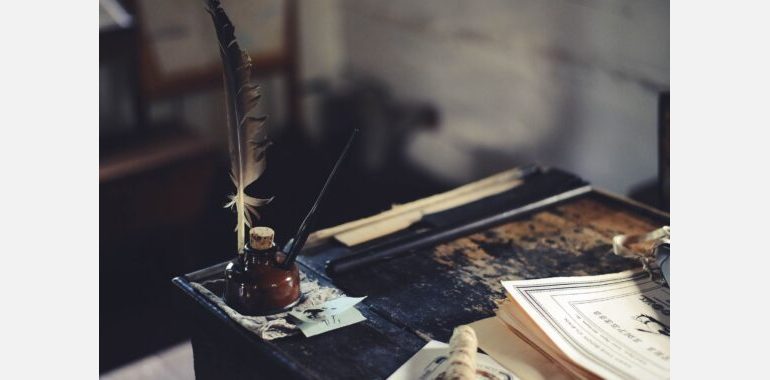 Bribie Island Seaside Museum - 1 South Esplanade, Bongaree

27th May 2021 - 22nd July 2021

6:00 pm - 8:00 pm

(07) 3408 0007

$0
Writing workshops with Gary Crew
Three-workshop series at the Bribie Island Seaside Museum.
This three-workshop series is a great opportunity that will expand your knowledge and writing skills with Professor Gary Crew. The workshops will be filled with engaging discussion in a small friendly group.
Workshop 1: Documenting your own story | Thursday 27 May
Learn the art of documenting your personal story for generations to come.
Workshop 2: Documenting stories of families or a place | Thursday 24 June
Learn the art of documenting the stories of your family or the story of a place that means a great deal to you.
Workshop 3: Creative writing workshop – Bribie Island as a muse | Thursday 22 July
Learn how to construct a story using a location as your muse.
Gary Crew is Professor Emeritus (Creative Writing) at the University of the Sunshine Coast. Gary has published over 80 novels and illustrated books internationally, including two anthologies of short stories. He has delivered workshops and addresses on all aspects of writing and literature in Australia, the USA, England, the Pacific and Asia.
He is particularly interested in researching and writing about episodes forgotten by History. Among his many Literary awards, Gary has won the Children's Book Council of Australia's Book of the Year four times, twice for his novels, twice for the illustrated book category; the New South Wales Premier's Award, the Victorian Premier's Award, the American Children's Book of Distinction, the Wilderness Society's Award for Environmental Writing and the Royal Geographic Society Whitley Award. Gary now lives on Bribie Island where he has written extensively on Pamphlett and Finnegan, the convicts castaway on Bribie in 1823.
Light refreshments will be provided during the workshops. It is recommended that participants attend all three workshops but not essential.
Ages 18+ | Free event