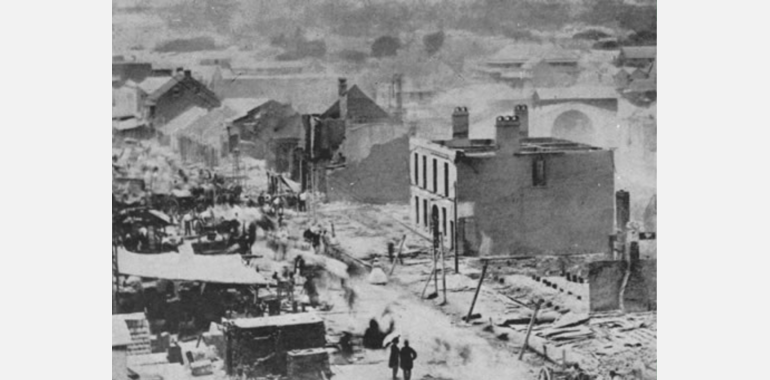 Commissariat Store Museum - 115 William Street, brisbane

08th December 2021 - 08th December 2021

12:30 pm - 1:30 pm

3221 4198

Free - $10
Year of Disaster
Lunchtime lecture at the Commissariat Store Museum.
Author Duncan Richardson tells the story of 1864, the worst year in Brisbane's history.
In that year, typhoid, cyclone and three major fires combined over nine months to make the citizens seriously reassess the way they were living and change the face of the city for ever.
The cyclone wrecked buildings, sank ships and brought a flood that destroyed houses and farms forcing some people to abandon everything and move on.
The fires destroyed more than half of the town's business centre.
But typhoid was the killer, slipping through the quarantine system and striking at the heart of the settlement.
Duncan Richardson has published a history of Brisbane's worst year, Year of Disaster – Brisbane 1864 and a book on the 1919 flu quarantine at Tenterfield, Captives of the Spanish Lady.
This event is free for members of The Royal Historical Society of Queensland. For non-members, the ticket price includes entry to the Commissariat Store Museum.