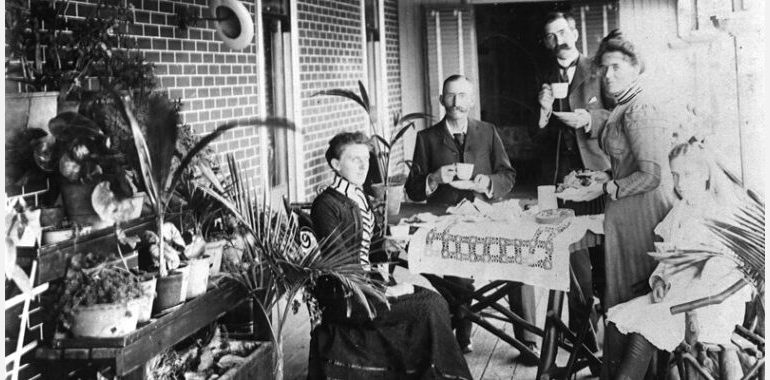 Your house and its community
House Histories Webinar Series - State Library of Qld.
Understanding the context of the community in which the house has lived is an important step in documenting the history of your house and discovering its journey.
Broader social information on the development of that suburb or the contribution of that family in that locality may place your house in context. Was the house home to a local doctor? Was it a place where the community could vote or collect their mail? Books, photographs and archival records of State Library of Queensland will enrich your house history research.
This online event is free to attend and will run via Zoom. Details on how to join the event will be provided on registration.
Image: Afternoon tea on the verandah of 'Sedgley Grange', Newmarket, Brisbane, 1900-1910. Negative number 6607, John Oxley Library, State Library of Queensland.