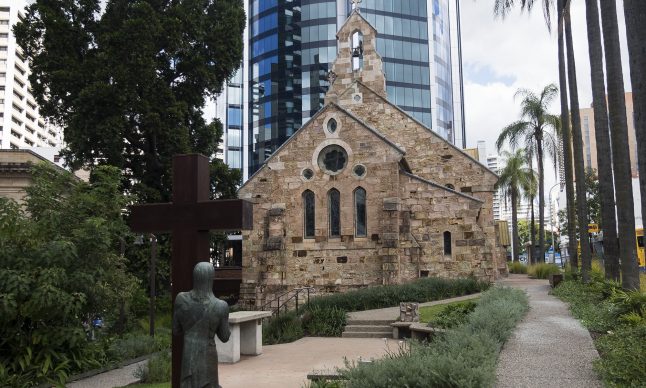 32 Wickham Terrace, Spring Hill QLD 4000, Australia

Wednesday & Friday, 9.30am – 1.30pm

07 3236 3692
All Saints' Anglican Church
All Saints' Church is the oldest continually used Anglican Church in Brisbane.
It was established by Bishop Tufnell, built in 1869 and contains one of only three Lewis Organs in Australia.
Its style is nineteenth century gothic revival, with buttressed walls of rough faced rubble, porphyry and sandstone, and a metal clad roof.
The interior has a fine example of a hammer-beam roof, which is rare in Australia.
The building contains memorials to many of Brisbane's and Queensland's forebears.
Visit the All Saints' website for further details; or browse through more than 90 other BLHN Places to Visit.